Dr. Elhosn
Ramsey Elhosn, M.D., is the Director of Elhosn Eye & Aesthetics in Albany, NY. He is a committed surgeon with exceptional training in the art of ophthalmic surgery and facial aesthetic medicine. He dedicates 100% of his practice to the eyes and face, with over 17 years of experience performing ophthalmic surgery and facial aesthetic procedures.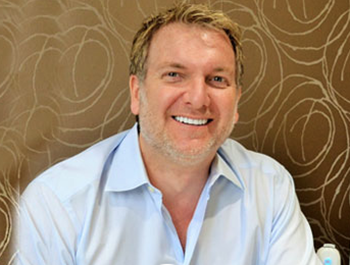 Throughout his career, Dr. Elhosn has demonstrated a commitment to excellence. After graduating from the University of North Carolina with a Bachelor of Science in the top 1% of his class, he went on to the George Washington University School of Medicine. His surgical training began at the University of Maryland in ophthalmic surgery. This consists of a year of general surgery and three years of specialized training committed to the eyes.
Dr. Elhosn then went on to join a large practice in Las Vegas, NV where he performed thousands of procedures including LASIK/PRK, cosmetic eye procedures, and facial aesthetic procedures. Dr. Elhosn was also one of the first surgeons in the state of Nevada to begin performing the ICL surgical procedure for individuals with extreme myopia.
Dr. Elhosn also acted as associate professor of ophthalmology at Toro University in Henderson, Nevada, teaching other physicians the art of ophthalmic surgery.
Dr. Elhosn believes the goal of aesthetic medicine is to create a marked improvement, while maintaining a natural look. Our goal is not to give you that pulled tight appearance, rather to make you look younger, refreshed and healthy with optimal balance and symmetry.
Dr. Elhosn prides himself on educating his patients about the best procedures available, the pros and cons of each technique, and why one particular approach may be best suited for your specific needs. With a good knowledge base, you will become more comfortable with the process, will be able to make educated decisions about your care, and develop a trusting relationship with Dr. Elhosn and his staff.